CREATING IMPACTFUL BRAND STORIES
Bengaluru | Delhi NCR | Mumbai
Vision
Excellence in Public Relations Means
Seeing Beyond Conventional Paradigms
Our underlying focus remains to garner consistent brand impact by delivering qualitative outreach. Our holistic PR approach brings to life the "Creating a New You" principle, which is to engage multiple perspectives and Integrated thinking.
Media Mantra has successfully been able to deliver qualitative media outreach & carried out positive trust-building initiatives on behalf of various businesses for attaining the desired visibility. With an expanding client base, we employ an agile & nimble approach.
In an evolving media landscape, we create communication models that ensure brand awareness through a multitude of frameworks like launches, stakeholder engagement, press release, public relations, crisis management, digital marketing. We consider some of our substantial work being done in the B2B service industry ranging from IT Services to start-ups.
We create an influential enterprise brand value and safeguard its reputation during complex situations. We as the market leaders in the PR sector comprehend that in this age of engagement, the void in the industry should be built to meet the demand and deliveries of effective and quality PR practices that help a corporation make a strong presence in the field.
Our Work
As the 9th Fastest-Growing PR Firm in the World,
we are capturing the worlds' attention.
We are humbled to be recognized for the creative work we are delivering to our client base. See our recent accomplishments as a renowned leader in the PR Industry
- Awards & Recognition -
Award for the

Best Use of Creativity and Technology

in 2019
Our Clients
We value our loyal customers and their satisfaction is something that keeps us going. The goal as a company is to have customer service that surpasses the conventional industry standards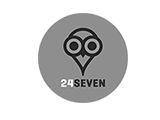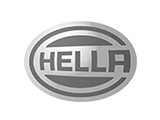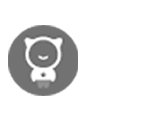 Our Offices
Digital Inquiries: info@mediamantra.net | General Inquiries : info@mediamantra.net| Careers : hr@mediamantra.in
Gurugram
Unit- 33B, 34ABC, Tower B1, Ground Floor, Spaze ITech Park, Sohna Road, Sector 49,Gurgaon,
Pincode-122001.

(0124)-4131663 / (0124)-4131664
info@mediamantra.net
Mumbai
Unit No 117, The Empire Business Centre(A Division of Empire Industries Ltd.) 414, Empire Complex, S B Marg, Lower Parel, Mumbai
Pincode-400013.
+91-9990795002
info@mediamantra.net
Bengaluru
Unit 208, Level-II Prestige Centre Point, No.7, Cunningham Road, Bengaluru India,
Pincode-560052.

(+91)-9990795002
info@mediamantra.net
The fastest way to grow your business with the leader in PR Industry.
Check out our options and features included.