The New Way to
Success
Advance
Progress
Media Mantra is one of the fastest growing Image Management and Public Relations consulting firm in India. Strengthened by a cohesive network across the country (Delhi, Bangalore, Mumbai, Pune, Chennai) and prolific relationships with prominent media platforms, Media Mantra is one of the best PR agencies in Delhi NCR.
Who We Are?
Founded in 2012, Media Mantra has remarkably grown over years through client and journalist referrals and today, has emerged as the most trusted communication and PR Agency in India. At present, the organisation entails a prodigious clientele list, a passionate & experienced team, and a brilliant company trajectory.
Media Mantra is zealously focussed on creating a real-time measurable impact on client businesses through breakthrough ideas and diligent efforts. It has the ability to create and powerfully implement a blue print to position your firm as a knowledge and business leader, placing you ahead of market competition.
With a track record of immensely successful public relations campaigns for clients across sectors, Media Mantra is efficiently poised to deliver best-in-class services to heighten your business success and growth. Currently, Media Mantra represents a wide variety of brands ranging from start-ups to corporate giants. Agency's inventive PR -centric strategies have helped various clients including industry- veterans to touch new milestones at a fair pace. Alongside, agency's esteemed proficiency in accelerating start-up visibility today, has well positioned it as a must-go-place for start-ups.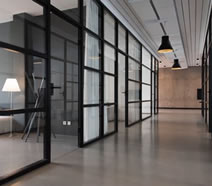 Influential PR services for businesses throughout the world
Our mission is not to be the best PR agency in India, but the best one to work for. If we are the best place to work, we will get the best people. If we have the best people, we will get the best clients. If we have the best people and clients, how can we not be the best PR agency in India?
Excellence in Public Relations Means Seeing Beyond Conventional Paradigms
Our underlying focus remains to garner consistent brand impact by delivering qualitative outreach. Our holistic PR approach brings to life the "Creating a New You" principle, which is to engage multiple perspectives and Integrated thinking.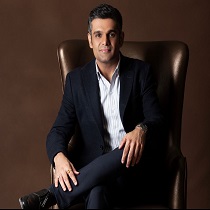 Udit Sagar Pathak
Founder & Director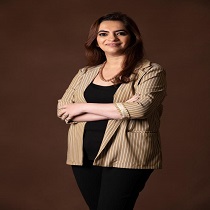 Pooja Pathak
Founder & Director
Meet Our Team
Udit Sagar Pathak is the brain behind Media Mantra, a fastest growing, independent Image Management and Communications Agency.Udit has a rich and profound experience of over decade in Public Relations.
Pooja Pathak comes along with an extensive experience in the PR industry. She is responsible for managing Media relations and Content Team.