MANAGEMENT TEAM
We do everything with our core values of honesty, hard work, and trust.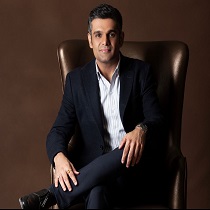 Udit Sagar Pathak
Udit Sagar Pathak is the brain behind Media Mantra, a fastest growing, independent Image Management and Communications Agency.Udit has a rich and profound experience of over decade in Public Relations. He started his professional journey with the India Today Group and later, exercised his skills in a few prominent Public Relations firms. He intelligently handled various projects and turned them into successful affairs that garnered immense appreciation and respect. His insightful tenure assisted him to identify and build valuable professional relationships with people from different walks of life. Furtherance, such relationships clubbed with knowledge, passion and experience led him to establish his own PR venture in the market arena.
He co- founded Media Mantra in 2012 and started operations with a two member team. Today, the organisation has remarkably grown through client and journalist referrals and has emerged as the most trusted Communications and PR Agency in Delhi NCR.
At Media Mantra, he heads the Business Acquisition division. He significantly maintains a 360- degree laser sharp focus on the overall trajectory. He identifies problem areas and wisely levels the uneven playing field to ensure continued growth and success of the organisation. He combines great technical erudition, razor sharp analysis, infectious enthusiasm and the ability to reach out to everybody, senior or junior. His efforts and expertise in PR have effectively escorted various big and small organisations on a stairway to success alongside have helped numerous start- up's to attain funding, time and again.
During his entrepreneurial journey, he has successfully headed campaigns for various clients ranging from start- ups to corporate giants. To name a few; Executive Access (a leading global search firm), Su- Kam, Grassik, Russel Reynolds- a leading global search firm, RiseSmart, SRS Group, EVC, IVCA, Easyday, Rashtriya Sanskriti Mahotsav and more. His vision, dedication and hard work, helped Media Mantra to thrive against all odds and powerfully begin as a profitable entity from the first day of business. Under his esteemed leadership, the company has efficaciously served over 120 retainer clients.Besides this, the company has recently marked its footprints on the global map through a strategic tie- up with BR Communications, a UAE- based firm.
Business Development Team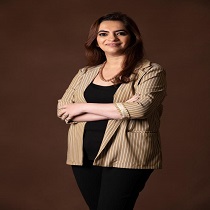 Pooja Pathak
Director - Client Servicing
Pooja Pathak is the co-founder and Managing Director of Media Mantra, one of the leading Public Relations agencies. Recently, the company has been ranked the 9th fastest-growing PR firm in the world and the 2nd fastest in Asia by the prestigious Holmes Report 2019. At present, Pooja supervises the operations and the strategic communications of the organization. She has played a pivotal role in shaping up Media Mantra and it is due to her concerted efforts that the firm has successfully evolved into a brand. Under her supervision, over 600+ brands have been strategically positioned in the media comprising corporates, SMEs as well as start-ups since the company's inception.
Her distinguished array of skills includes a commendable 15+ year-long experience in the PR industry, and most importantly, a far stretched vision. Her comprehensive experience in the sector allows her to understand the needs of the clients and trends of the market. This is what enables her to come up with well-thought, innovative client servicing ideas. She has successfully led campaigns for a varied set of clients, right from start-ups to multinational corporate giants. Pooja has had tremendous success in all the endeavors that she has embarked upon as she knows exactly how to steer a project or an idea to wild success.
She possesses international exposure in the PR industry. Earlier in her professional journey, Pooja had been associated with the United Nations Youth Association, Australia as the Editor of News & Notes. She has been recognized as one of the emerging leaders. She was awarded Entrepreneur of The Year at Women Achievers Summit and Awards 2020. Pooja was recently featured in 40-under 40 in Public Relations by Reputation Today. She was also featured in the Top 100 Influential Game Changers list 2020. Apart from her entrepreneurial stint, she actively participates in panel discussions and also adorns the hat of a keynote speaker across prominent educational institutes, industry-driven forums, and entrepreneurship, especially women entrepreneurship-based platforms.
For Pooja, effective leadership is all about empowering her team. She understands that leadership is never about a title or a designation. It's about impact, influence, and inspiration. She is the epitome of women empowerment as she strongly believes in the idea that empowered women, empower women! Pooja feels that only when we have the determination to achieve our goals and we work consistently and persistently to achieve them, we shall succeed.
She is a woman of substance who envisions establishing Media Mantra as a key player in the PR space in the times to come. Pooja hopes to leave her own unique legacy in the field of PR and to become an inspiration for all the young, imaginative entrepreneurs of the future.
Research and Development Team
Rahul Dev Mehta
Link to The Economic Times' coverage of the announcement: Click Here
"Either write something worth reading or do something worth writing"
The CEO of Media Mantra, Mr. Rahul Dev Mehta, believes in and practices this ideology. He has a vibrant and creative personality. At Media Mantra, he is spearheading strategic business growth across current and emerging fields of expertise, establishing new services, and delivering innovative senior guidance to clients. He is in direct collaboration with Media Mantra's Founder and Director, Udit Pathak, to bring about this change. Under his guidance, Media Mantra envisions to grow exponentially in the near future.
Media Mantra, which was founded in 2012, is one of Asia's fastest-growing independent public relations and integrated communications firms, working with businesses and organizations to enhance, promote, and safeguard their brands and reputations. The organization, which is headquartered in Gurugram, has expanded its offices to big cities such as Bangalore and Mumbai, where its committed workforce empowers clients to lead and act with confidence, acquiring the trust of their stakeholders. Media Mantra has been recognized for its remarkable media campaigns, cutting-edge communication solutions, and outstanding results. The media firm offers services that go beyond traditional public relations methods. It is known for its high-quality services, significant growth from the ground up, core values, and independent setup, all of which derive from a burning desire to give the greatest services to its ever-growing list of diversified clientele.
Rahul has over 22 years of professional expertise, including serving as COO at Kaizzen, Sr. VP & General Manager at FleishmanHillard, and Branch Head at Weber Shandwick. With his innovative and unique approach, he has helped businesses to transition into brands. Owing to his significant contribution to the communications landscape, he has won the Weber Shandwick Asia Pacific Leadership Award in the past. Going further, he boasts of an MBA in Advertising and Communications Management from Narsee Monjee Institute of Management Studies.
He has a great deal of experience in corporate reputation management, brand reputation management, crisis management, social media influencer campaigns, internal communications, public affairs, senior executive training, and brand marketing. Consumer durables, FMCG, auto, B2B, BFSI, healthcare, aviation, travel & tourism, telecom, healthcare, and fashion and lifestyle industries are just a few of Rahul's areas of experience. He has also overseen a number of award-winning campaigns and strives to instill a culture of excellence in all aspects of client service, allowing Media Mantra to stand out in the market by designing integrated, original, innovative, and laser-focused campaigns.
In addition to being a workaholic, Rahul enjoys curating new recipes. He is a genuine foodie and feels that cooking is the most fundamental ability that anyone should learn. He also enjoys singing and travelling. In addition to this, he enjoys photography and is always up for a session of Karaoke.
Nikhil Sharda
"The codfish lays ten thousand eggs.
The homely hen lays one.
Codfish never cackles to tell you what she has done.
And so we scorn the codfish,
while the humble hen we prize,
which only goes to show you that it pays to advertise!"

- Nikhil Sharda
In his role as the Vice President, Creative and Digital Communications, Nikhil will be spearheading not limited to the social, digital, design, and website divisions for the agency. His key responsibility areas will be analyzing client requirements, creating and executing compelling strategies, generating new business opportunities, maximizing the company's operating performance, and achieving financial goals in line with the business objectives of the organization.
Prior to joining us, Nikhil served as the EVP at Scroll Mantra and the Creative Director at FrogIdeas. During his stint, he led and advised on go-to market strategies for brands such as Comviva, Beardo, OZiva, Viewsonic, VNL, Jim Beam, Terrapay, Twitter India Marketing and more. Nikhil has also had a long stint with AdGlobal360 where he spearheaded various campaigns for Rajasthan Tourism, Maruti Suzuki, NEXA, Bureau of Indian Standards, BSB Edge, Delhivery, Ministry of Consumer Affairs and European Union amongst others.
Having developed a penchant towards storytelling from an early age, Nikhil completed his schooling from St George's College (Mussoorie) and then went on to graduate from Huddersfield University (UK) with Film Studies as his major. Today, he is occupied writing new stories for brands that will help make a positive in the society that we live in.
Nikhil is also a writer, filmmaker and entrepreneur. As an independent filmmaker, he has made over 20 short films most of which have featured in National and International Film Festivals. He has also written columns for mainstream media, both online and in print, along with a critically acclaimed book called Sans Destination. In the last decade, Nikhil shaped a tech-based publishing house called eFiction India, where he, apart from publishing a monthly literary magazine, was the first to convert short stories to films and poems to songs. More on nikhilsharda.in.